By Andrea Dodd, Hibiscus Heritage Officer
One of the ways we support our clients is through educational and creative projects. Our Heritage Project workshops (which were launched in October) are funded by the National Lottery Heritage Fund. The heritage exhibition is based on oral history interviews that were conducted by the women, to recentre the voices of the women who are at the centre of Hibiscus. The incorporation of oral history interviews conducted by women, especially those who are at the core of the organisation, adds a significant and personal touch to the celebration of the charity's 35th anniversary.
The inclusion of interviews with key figures such as the founder Olga Haven MBE, former Trustee Liz Hogarth OBE, former chair of trustees Rachel Youngman, and the charities' first male employee Waseem Saghir provides a comprehensive perspective on the history and evolution of Hibiscus Initiatives.
The creative documentary project with triptychs that portray the women in different aspects, including how they see themselves, how they believe others see them, and their future selves, is a unique and impactful way to showcase individual stories. The integration of Storytelling Training and workshops, where women share their journeys and create graphic slogans or jewellery reflecting their experiences, adds an interactive and empowering element to the exhibition.
Furthermore, the outreach efforts to individuals currently detained in Derwentside detention centre and Colnbrook through a PDF of the exhibition panels and an activity sheet based on the history of Hibiscus Initiatives demonstrate a commitment to inclusivity and spreading awareness beyond the immediate community.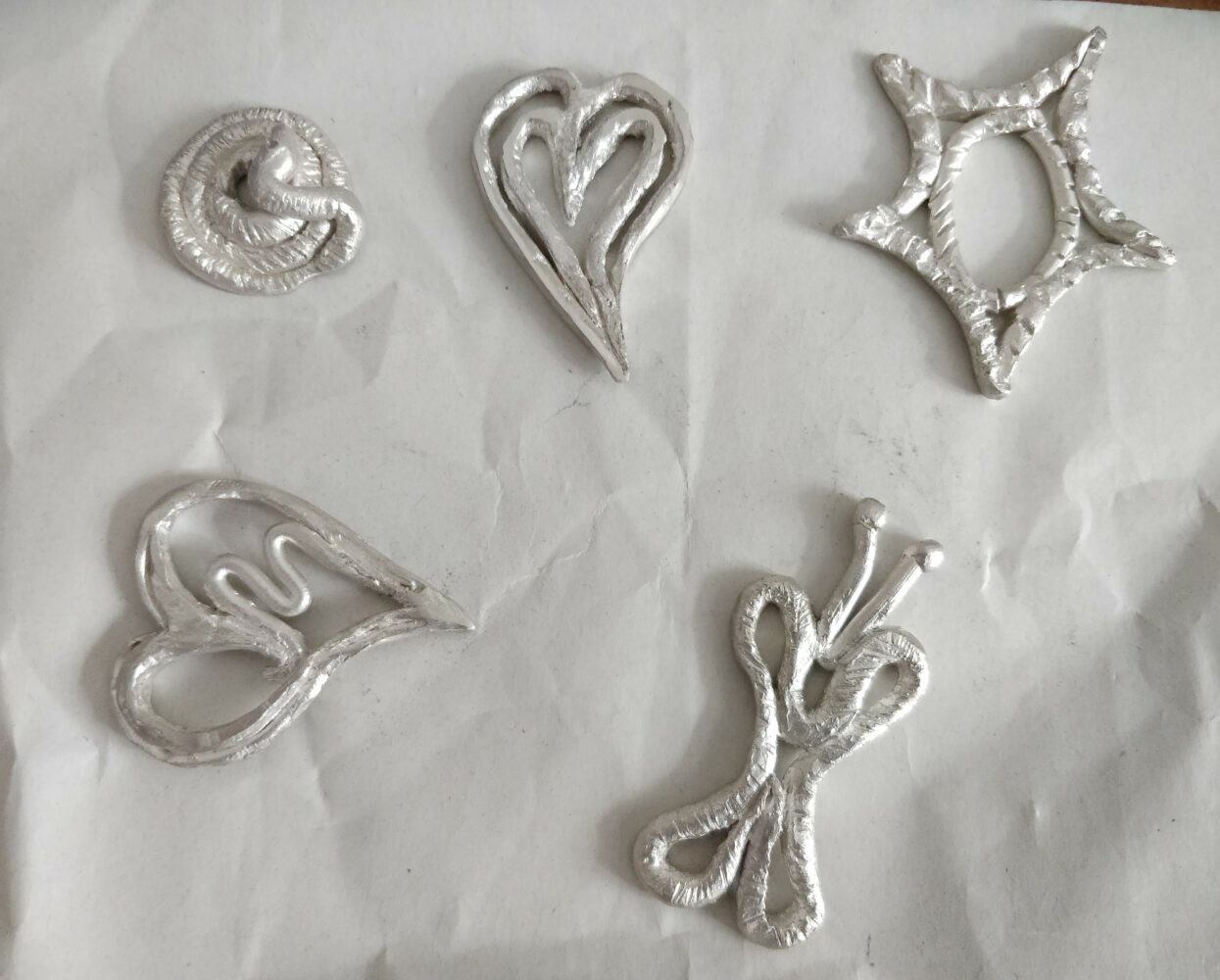 We completed a story telling and graphic design workshop at Advance Women Centre (Hammersmith) on Wednesday 18th October. Some of the ladies from Hibiscus shared stories from their personal journey and then the women made a design and pattern inside individual letters, all the letters spelled the phrase WE ARE WOMEN, and they painted and decorated each other's letters as well as other sections of the banner, this was done as a group consisting of Hibiscus clients and women who engage with the Advance Women Centre in Hammersmith. The Hibiscus Heritage exhibition and creative documentary project were also on display at Advance Women Centre from Tuesday 17th October – Thursday 19th October.
On Friday 6th October, we completed a Story Telling and Graphic Design workshop at WIP – Thamesmead Hub, the ladies from Hibiscus shared their personal journey and then we created our personal slogans and banners in response to the stories, using ink, paint, and wood ! We had to sand down a small wooden block and wooden stick and experiment, by dipping it into ink to create part of our banners and we could also use other painting techniques. It was great to see women create banners and slogans in their mother tongue, and wonderful to see them all lined up together. The slogans were written in Spanish, French, Ebo, Yoruba, Hindi, and English.  The Heritage Exhibition ( which is based on the oral history interviews the women conducted) and Creative Documentary Project featuring the women was also on display during the workshop. We also ran storytelling and graphic design workshops on August 21st and on September 11th in Hibiscus Women Centre using different graphic design techniques.